Welcome to
Web Media Properties.com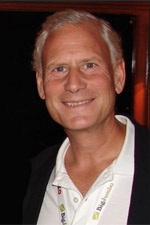 Rob Grant - President
Web Media Properties
Web Media Properties.com is a diversified online media and publishing company operating a global network of 8000 specialty web sites. Our portfolio is comprised of strategic and immensely valuable domain assets including some of the world's largest vertical domain channels on the internet.
Founded in 1996, Web Media Properties has forged partnerships with leading technology companies to optimize its global network of over 8000 highly focused media portals in a wide variety of industries including the worlds largest verticals in Real Estate, Finance and Education.
Web Media Properties also operates a unique network of over 1600 developed web sites focusing on lifestyle, travel, real estate and sports.
We invite you to learn more about our global network and the unique vision of our company.